How to find the right web design agency for your business
With no shortage of web designers looking for work, you might think that finding the right one for the job would be easy. Think again. With so many designers out there offering services to suit a variety of budgets (remind us to tell you why freelance marketplaces are bad some other time!), it can be a challenge to determine which ones suit your business needs the best.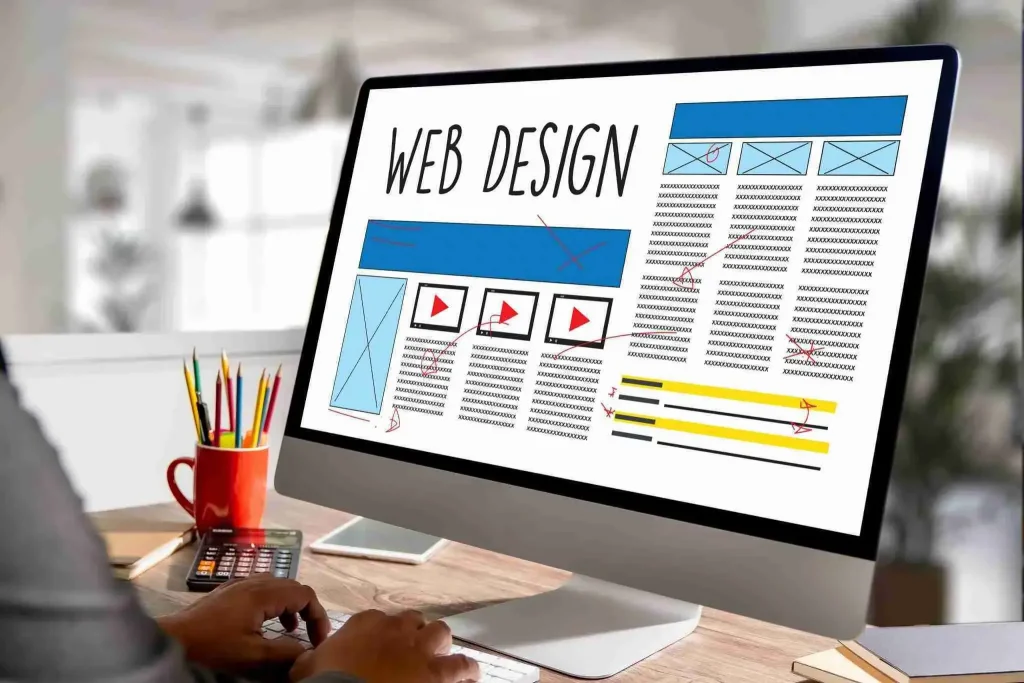 Hiring the right web designer from the start will save you time, money, and patience!
To hire an agency or a freelancer: That is the question
The decision to hire a web design agency or a freelancer might seem like it comes down to personal preference — but in reality, many businesses end up wishing they'd considered their options a lot more carefully. In theory, hiring a freelance web designer sounds great — there's no long-term commitment, you can pay them as you need them, and, there's only one person's advice to worry about!
But what if we told you that these seemingly beneficial factors are in fact the exact reasons why hiring a freelance web designer isn't such a great idea? Let us explain:
No long-term commitment from your web designer means that when it comes to edits or a refresh of your website, the same designer might not be available. Do you really want to have to start over with someone new? (Let's not even mention the problems that switching between web designers creates for the hosting side of things. And backups! New designers will never find the backups).
Paying freelancers as you need them sounds ideal, but wouldn't it be nice to feel like you can discuss your website without always counting the minutes? Crafting an effective digital presence with a web design agency is their currency, so you can be confident that they'll put the hours in on your site. Unless you want to pay your freelance web designer to be available full-time (ouch!), they won't have the same overall devotion to your business that an agency will. Web design agencies have grown their business out of helping others to grow — so yes, they still cost money, but the value you're getting goes far beyond what a 'pay per project' freelancer will offer.
It's always a risk to trust your website with only one set of eyes, especially if that web designer's expertise applies to only one area of your digital presence. With a web design agency, a broader range of knowledge is available to your business, and these additional services will significantly influence your website's impact. It's true that a freelance web designer might also offer other services to support your website to help it pack a punch — but you can be certain that web designers at this level will know how to charge for their time.
Are they really a web design agency?
This one might seem obvious, but you'd be surprised by the number of digital agencies claiming to focus on web design, when in fact, their services are geared more towards PR or creative advertising. Don't get us wrong — these services are excellent, and many good digital agencies will offer variations of both alongside their design services. However, the agencies we're talking about are the ones who essentially offer web design as 'a side hustle' — and might not even have an in-house designer in their employment. A digital agency without an in-house designer doesn't mean that they're a bad agency; it just means that web design isn't one of their main passions.
If you're unsure about whether web design is a priority for your chosen agency or not, check out their design portfolio and ask to meet with their lead designer. If you find out somewhere along the way that websites "aren't really their focus" — remind them why every business needs a website …before taking your business elsewhere.
Do they specialise in the needs of your business?
Even though most talented web design agencies will be able to apply their skills to a wide range of industries, it's still important to consider how niche your market is. If you're an engineering company but the website portfolio you're looking at only consists of interior design websites — you might want to ask some additional questions.
Can they hire a technical writer to help get your point across? Do they understand that an engineering website requires an entirely different content style to one about interiors? In short — can they deliver on the project you need?
What qualities should I look for when hiring a web design agency?
As already mentioned, if what you're looking for is a web design agency — you should always check that there's an in-house web design expert working there. If there isn't, don't panic, they might still be a good choice! Some additional research to ensure that websites are one of their main specialties can't hurt though!
An agency's portfolio is the key to finding out whether or not you like their style. Ask yourself if you like how they present their information? Is there a good balance between text and graphics? Is their design style accessible enough for your customer base? Web design agencies that are good at what they do will have a flexible style that suits each type of website they create. Having said that, it can be pretty easy to identify common themes across websites that the same people have designed (and not always for good reasons!). Be sure to look out for signs of a bad website while you're browsing portfolios — trust us, bad websites are everywhere once you know what to look out for!
If you want to know more about our areas of web design expertise, you can contact us now for a free consultation.