What Should a Professional Website Refresh Look Like?
A website refresh can sound like a daunting process, but what if we told you that it's much easier than it sounds? Unlike a website redesign, a website refresh aims to keep your brand's voice relevant and ensure that your website continues to be found by the right audience.
Without regularly refreshing your website, your content can look outdated or irrelevant to new prospects. So, if you're looking at your current web pages and noticing that they lack some 'oomph', you might be interested to hear what a website refresh involves.
In this blog, we're going to share some insight into what to expect with a website refresh, as well as tips to make a website refresh successful.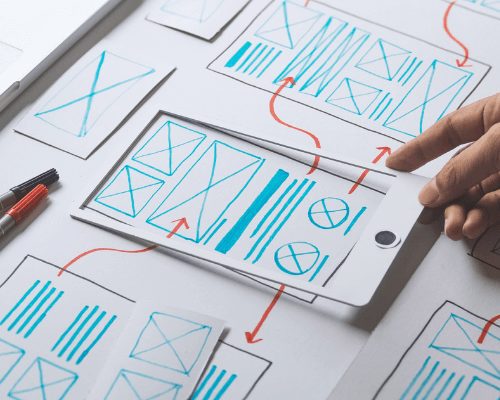 The benefits of a website refresh
A website refresh is exciting!
First of all, a website refresh doesn't need to be stressful. In fact, the simplest of changes can make all the difference. When planning a website refresh, your company's existing themes and values should remain at the forefront of the process. All your web designer has to do is find new ways of presenting these qualities more engagingly.
Whether it's a shakeup of your graphics or the addition of a blog, a website refresh is about making simple website changes to improve your business's appeal. If you have a new service to offer, use your website refresh to highlight it — it's always exciting to showcase the growth and attract new clients as a result. Your web design agency should have a detailed plan in place, outlining what to expect (and when), so you know every step of your website refresh before it gets started. This should minimise the risk of delays and unexpected hiccups in your project (which means less stress!)
If you like something on your current site, you can keep it!
We'll be the first to admit that people who work at digital agencies are some of the most creative people on the planet (not to blow our own trumpet or anything!), but that doesn't mean that a web designer's big ideas should drown out your voice.
If there's something about your website that you like and don't want to change, the person designing your website should respect your request, as long as it doesn't have a negative effect on your website's performance. When you hire a digital agency to help with your website refresh, you're paying for their expertise, guidance, and support. They should tell you the best approach to get the results you want – combining their knowledge with your goals and preferences.
A refreshed website should lead to more customers
Any good online marketer knows that a website's ultimate goal is to attract prospects and support sales and marketing activities. However, beyond the basics of good web design, a web marketer should also know that no two businesses require the same things from their websites.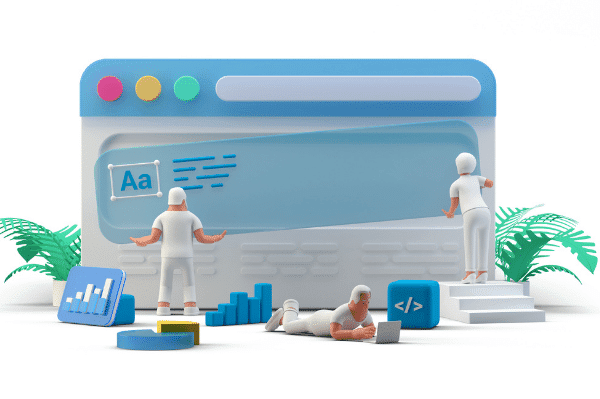 Before a designer can redo your website, they'll need to research the key messaging of your company. They need to find out what has worked in the past, what works now, and what might work in the future. A website refresh isn't just about making your website look better now; it's about gently letting your audience know that you're in this for the long haul. Attracting and capturing qualified leads for your business requires a cohesive strategy… but if you've chosen a great web design agency, they'll already have this covered!
Google likes it when you make an effort to stay relevant
As SEO marketing experts, you can trust us when we say that Google notices your efforts to remain current. If you choose to add an SEO optimised blog to your website (some benefits of which can be found here), new traffic will begin to appear.
Depending on how consistent and strategic your updates are, Google will reward valuable, relevant content. If your website isn't utilising targeted keywords, attractive imagery and up-to-date (but still accessible!) tools to reach customers, you'll likely be overlooked. Competition is high on Google's rankings, but the right changes will help you stand out.
How to find the right agency for your website refresh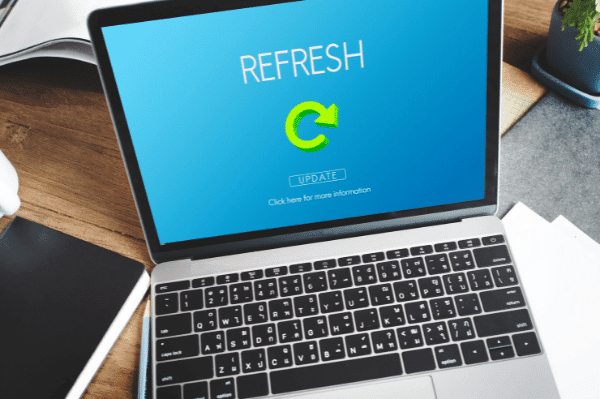 Speaking of finding the right people for the job, we'd love to tell you that Seddon Digital is the only logical option for your needs. However, you need to do your research before choosing the right company to refresh your website.
Digital agencies might claim that reviving a website is an easy job, but trusting the wrong company with your company's online presence can be a costly mistake. Updates should never take away from any of your website's pre-existing success; they should expand on this success.
Our advice is to choose a company who expresses an interest in your business goals, and ultimately, understands how your website needs to work for you. The most successful websites will also naturally incorporate the top-tier services offered by your chosen designer at that time.
For Seddon Digital, this includes:
A website refresh is just another opportunity to ignite excitement for your business
Refreshing your website shouldn't make extra work for you. If you're working with the right people a lot of that heavy lifting will be taken care of. A clear idea of what makes your business worthwhile (which you should already know!) and a sense of excitement about what the future looks like for your business are all you need for a successful website refresh.
To learn more about our website refresh service, or to just chat about presenting what you do in the best possible way — book a free website strategy consultation with us here!