How to attract more local customers to your website
The importance of attracting local customers to a website can sometimes get overlooked – for many people, they think as websites can serve clients around the world, they should serve clients around the world.
But, if you're a business that works primarily with local customers, you may be asking yourself if it's possible to just attract local customers – and the good news is, yes you can focus on attracting local customers to your website. In this blog, we're going to take a look at some of the best ways to attract more local customers to your website.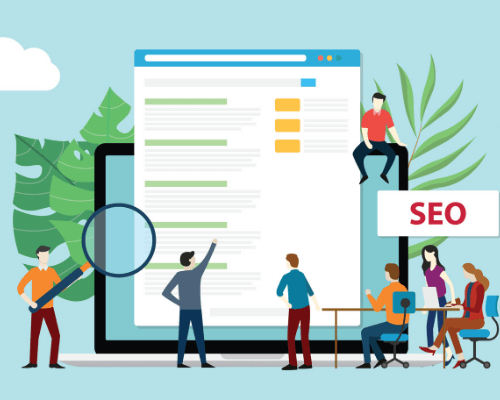 Attract new local customers with these local marketing tips
SEO isn't just for global businesses – or massive corporations – get on it.
Search engine optimisation (SEO) practices can be confusing to businesses that value local customers as part of their marketing strategies. This is usually because SEO optimisation is largely discussed in relation to global markets. The 'big bad world of Google' might seem like a vast place to try pitching your business to local customers, but in reality, working on your Google ranking is easier the more specific your audience is.
Local SEO is its own dedicated SEO discipline and there's plenty of things you can do to implement best practice on your own website. A pretty comprehensive list of 'must-have' items, local SEO tactics usually include a mixture of content marketing (like blogging about local events, local services etc.), getting backlinks from other websites in your area, and optimising your website's content for locally-focused keywords.
Claim your Google Business Profile
Related to SEO, but important in its own right — a 'Google Business Profile' is essential for ensuring that people can find your website when in search of services like yours, in your area. It's also completely FREE.
Basically Google's own version of a business listing, GBP offers business owners the chance to be featured on local searches relevant to their industry..
For a local customer to even think about visiting your website, they need to be able to verify that your business is relevant to them. An up-to-date Google Business Profile page lets potential customers see your specific location, recent contact details, and more importantly (to them, at least) reviews of your business. This information is not only crucial for your company's online footprint; it's what a local customer needs before deciding to continue on their buyer's journey.
Update your social media. If it's stale, they'll assume that your company is too!
With YouTube and Facebook leading the way as the most-widely used online platforms, it's safe to say local customers spend a large portion of their time consuming online content that's designed to grab their attention and lead them away from local options.
Your website could be the most engaging, stand-out website to ever exist — but if your social media channels are gathering dust and don't reflect you as a company, your prospects might never get to see what you're really about.
The key to using social media to attract local customers to your website is to never assume that they'll choose your business just because you're close to them. With local communities now congregating online through the use of Facebook groups and digital notice boards — your social media efforts should aim to trigger visits through consistent engagement, up-to-date campaigns, and content that makes a visit to your website seem like a natural next step.
Make sure that offline word-of-mouth supports your digital presence
Word-of-mouth marketing is nothing new, but with 92% of people worldwide saying that they trust recommendations made by friends and family above all other forms of advertising — it's still as worthwhile as ever. However, with an increasing number of exclusively online interactions (we're still blaming the pandemic for this one right?) — connecting all word-of-mouth to digital sources is essential. Think about conversations that happen in WhatsApp groups, on Facebook, or via email — if potential customers can't check out the recommendations they receive immediately, they're likely to lose interest.
Make sure that your website is not only easy to share, but it's a website that people want to share. As well as on your digital platforms, print your website address visible across your shop front and give it pride of place on your leaflets and business cards. Ensure that your website is easily accessible in the minds of local people who will be happy to spread the word.
Build relationships with other local businesses
One good way to obtain more organic visits to your website from local customers is to establish better relationships with other businesses in the area. For obvious reasons, you might want to avoid drawing attention to your competitors — but otherwise, it's a good idea to identify local businesses with similar target audiences and complement their services with your own.
If you offer a framing service, you'll want to find a local company that sells prints. If you bind books as a service, you'll want to reach out to local educational institutions before graduation days come around. Local companies always want to go that extra mile for their customers, so if you can place business cards with your website address on them in strategic locations, everyone is happy!
Get more from your paid ads
There's nothing worse than paying for ads that end up being wasted on the wrong audience. This is why laser-focusing your paid ads on local customers is an absolute must. The more targeted your ads are, the higher the conversion rates are likely to be.
For your website to truly reap the benefits of paid ads, show your local audience that they are important to you with special offers, information about loyalty programmes, or by highlighting your presence in the local area.
Carrying that 'shop local' sentiment over to your website
Now more than ever, it's important to emphasise the importance of supporting local businesses and how this support can make a difference for companies competing with global marketplaces. Even though up to now, the concept of 'shopping local' has been associated with physical establishments — local customers have been reminded in recent times that showing support for digital platforms can go a long way for their area. Once a human connection has been established around your business, it's likely that the shop local trend will continue to hold its appeal. After all, customers love a personal touch!
If you would like to know more about getting the most out of your website, or if you're interested in some of our other expert web design services — you can get in touch here.